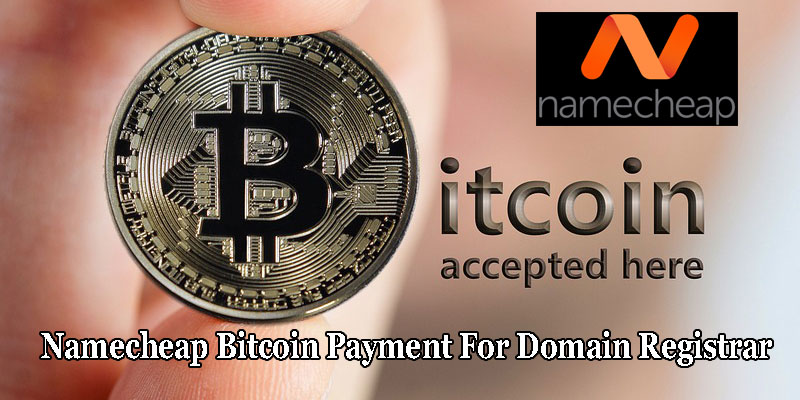 A number of online users need to buy something internet. It is considerably more secure to buy something online using Bitcoin as a payment method. To buy something using credit card is risky because all over are scam are available. So, here I am to guide you bout namecheap bitcoin payment .
So as a payment method Bitcoin is a worldwide payment solution. So, if you do not interest to share your bank card data internet than Bitcoin is the most alternative secure way to buy online. In this section, I am focusing you to registration domain with namecheap bitcoin payment as a payment method.
To start a business the first step is to register a domain name. So if your preferable payment gateway is Bitcoin or cryptocurrency then here a guideline how to register your domain name using Namecheap Bitcoin Payment method.
Top domain register accept bitcoin
In this post, we mention top domain register Namecheap accept bitcoin payment. They are the first top level domain registry company around the world, who are deciding to accept as their payment method for domain registration.
However, Namecheap is a well reputed and trusted who are allowing users to register, host, and manage their domain. Before Bitcoin payment option they usually accepted credit cards, debit cards, and PayPal. As per Bitcoin popularity and extended worldwide acceptance Namecheap decided to accept Bitcoin as a payment method. This is the first cryptocurrency accepted top class domain registration company. You can see top 12 Domain Registrar Accept Bitcoin Payment.
Now the company encourages their customer to pay with this digital payment system Bitcoin. So, this new payment system will not change any service performance natively. Their intention to give user freedom and time demand moreover, they will support with any issue. Hopefully they are accepting consumers are taking this step in positive view.
Namecheap accepts bitcoin with zero confirmations
The company not only announced to accept Bitcoin but also they accept BTC as a payment method with "Zero conformation." It gives the customer to pay instantly to avoid time loss. So that anyone can pay then and there on the currency Bitcoin value.
Honestly, it is pretty risky for Namecheap to get payment with the Zero conformation. Basically, zero conformation means they are approved to registration before they get the money. However, user BitPay payment gateway to complete pay with zero conformation.
How to buy domain With Namecheap Bitcoin Payment
So as a domain buyer you need an account on Namecheap. Now you should register an account there to do so. Go to the Namecheap website and click on the right side → Account menu option. Then fill the form with appropriate info with a username. Then click → create and continue.

Now with your email validation you can see a → dashboard. In this section you can see → Account Balance → Top Up simply click on it. However, you can see a new page with →current balance and →payment method. From 1. Card payment, 2. PayPal's payment and 3. Bitcoin payment select Bitcoin.
After select Bitcoin then click on next, and you can see an option about how much you want to add the balance to your Namecheap account. Simply fill up your desired amount like ($100) ot$10.
So you can click →Registration a domain and chose a domain name as you want. However, you have balance on your account, and they will cut domain price from your account upload balance.
Here are some other website whop is accepting Bitcoin as a domain registration company. You can visit those websites to check, buy and experience as a Bitcoin payment system.
10 domain registers Who Are Accepting BTC