Love Bitcoin, Altcoins, Cryptocurrencies, ICO's, STO's and Blockchain technology? If yes, then you've launched into the best webpage on the internet. You are Welcome to Cryptooa!
About Us: Cryptooa
Cryptooa.com is a leading digital press and information services company for your crypto asset and blockchain technology community. Our objective is to inform, educate as well as connect the global community since the authoritative daily news supplier dedicated to chronicling the space.
In the initial step, Cryptooa.com is starting to minimize the information gap between the general public and cryptocurrency users. Moreover, our aim is to provide current news about the cryptocurrency like Bitcoin. Someone also can get ideas to use the cryptocurrency tools with our tutorials and guiding the process. Furthermore, we will try to reach more information about all other cryptocurrencies and their uses.
About the Founder: Rajib Humayun Raju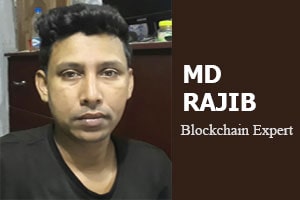 Hi, I am Rajib HUmaun. My passion is to writing and reading from the trending thing. I am an enthusiast of digital currency and learning every day from the cryptocurrency sphere. I love to learn Blockchain and I have learn Blockchain Technology. As a web developer I am working since 2012 over the internet.
I started this website (www.cryptooa.com) to assist people who are interested on the cryptocurrency and blockchain technology. Every small thing on this area I explain clearly to make seance things about new technology among the crypto beginner. So, from this passion Cryptooa was founded. Most of the videos are on Bangle language on YouTube.
Though I am a web developer, but at this time I have grown a deep knowledge about Blockchain technology, ICO project and different aspect of cryptocurrency. For Blockchain project and initial coin offering project you can contact with me or hire me.
About Nicholas Tudu Nick
Hey there,
I am Nicholas Tudu. I am a Web and Graphic Designer in Profession and studied Development Studies at Khulna University, Khulna, Bangladesh.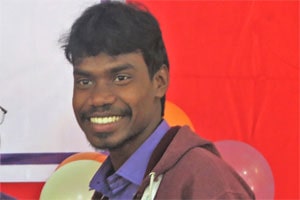 Since my childhood, I had a keen interest in freelancing. And that is the main reason I have completed all my Web and Graphic design course besides my academic curricula.
During working in different freelancer sites (like fiverr.com, upwork.com, peopleperhour.com) one of my friends told me about the Bitcoin and said to invest there. But, I did not care thinking it's fake. After some day, while working in the office, one of my colleagues was describing Bitcoin and his withdrawal. He knows I was good enough at that time in freelancing. He asked me to invest there and describe details about it. After hearing and seeing everything in practical it came into my notice and I started to research about it.
Though I did not invest any penny there, after reading some books and seeing my colleague I realized that, it's true and nothing fake there. The important thing is to notice that the Bitcoin worth much more than a dollar and it's really too much.
In Crypto World
One day, one of my professional senior brothers, who is the founder of this website, phoned me to launch a new website about Bitcoin. As soon as I got the phone, I meet him the next day. We have talked details about it. Then I glued on it, started to research more about it, started to read more books and the matter of great joy is to know about the underlying technology of Bitcoin i.e. Blockchain.
At last, I came to know that Cryptocurrencies will change human life in incredibly and definitely it will help them in different ways. After all, our site Cryptooa will let general, people know about the ecosystem of Cryptocurrency and simultaneously take them to thrive. That is the only reason I am asking you to join our community and stay updated with our all kinds of the latest cryptocurrency news.
Obviously, you can stay updated with our community by the following platforms: