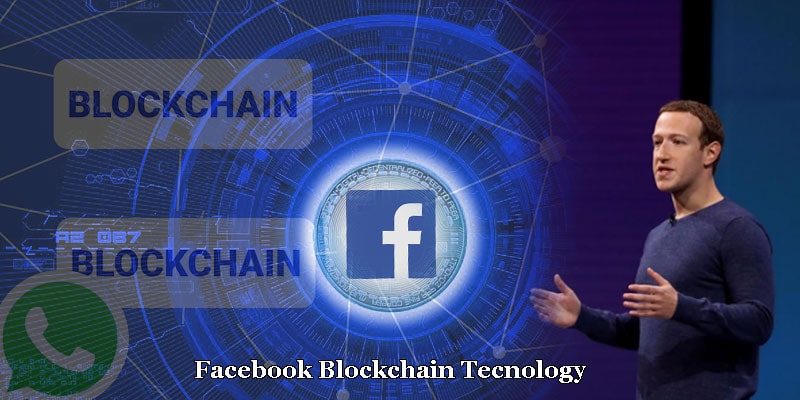 As per some dependent news sources, Facebook going to build its own blockchain network. Facebook blockchain technology startup for a cryptocurrency. They are starting digital currency with their own blockchain platform. Facebook plans to enter the crypto business. According to the Bloomberg News source.
Facebook the world popular social media site going to develop a digital currency system. And first, implement for its WhatsApp chat app user stable coin. This will be a blockchain-based cryptocurrency that brings a similar type and probably the unit like USD dollar.
Facebook blockchain technology
Facebook WhatsApp For Cryptocurrency Payments
In the past, Facebook hired former PayPal president David Marcus. As per Bloomberg reports indicate FB is going to build a stable coin. It is pegged to the US dollar so that the price does not make any fluctuations and associate with cryptocurrency.
WhatsApp Payment
Facebook wants to help to transfer money to users for WhatsApp. They are going to build a digital currency for WhatsApp users. Bloomberg News source says they are launching a stable-coin for it.
For its data-focused roles, there are unit openings for a knowledge portal and a knowledge engineer, with a number of the necessities being delineated as mensuration experience, "informing solutions with a range of knowledge," creating product selections, and "building models of user behaviors for analysis or to power production systems."
People are able to transfer currency through WhatsApp messaging app targeted remittance markets in India. Like most companies, Facebook is exploring blockchain technology. The new team works on various applications using blockchain technology.
For consumer blockchain service it will be one of the largest projects in the crypto market. As per the size of the business a $376 billion market cap and annual revenue of more than $40 billion.
Already the social giant company has touched 2.2 billion users in its main social area. More than 1.5 billion WhatsApp users and more than 1.3 billion Messenger users and finally more than one billion via Instagram.
Facebook Blockchain Team
The social media giant Facebook launched its blockchain developer team in May 2018. They have also 5 blockchain-related jobs listed on December 10th. David Marcus is the head of the project who was vice president of its messenger app section. In June another team member is joining as senior blockchain engineer Evan Cheng. Kevin Weil also joins this team who was former Instagram's VP of product.

As per the Facebook job listing, they will appoint a data scientist, data engineer, two software engineers, and a product marketing lead. Their goal is to promote blockchain in the main stem and provide their billions of users with a financial service.
"The blockchain team is a startup within Facebook, with a vision to make blockchain technology work at Facebook scale. We're exploring areas of interest across all facets of blockchain technology. Our ultimate goal is to help billions of people with access to things they don't have now – that could be things like equitable financial services, new ways to save, or new ways to share information."
The team is strongly recommended that Facebook is going to lunch their cryptocurrency in their own blockchain platform. As per different news sources Facebook intention is to develop an empowerment payment processor for Facebook users. Facebook blockchain technology
How About Facebook Token
It is not clear actually how and what will be the Facebook crypto tokens. The coin or Facebook token will not design for fiat currency or not soar like attacking price. Perhaps the Facebook token will not be more than $1 backing it. Practically the token use of different activities would be funny too. It's essentially an online IOU.
Zuckerberg is working in India in different ways and send more than $69 billion last year for migrant workers. India still is not a big market for crypto. Already Indian central bank outlawed all the cryptocurrencies like Bitcoin. So, Facebook uses WhatsApp crypto tokens to transferring money.

However, Facebook will compete with a similar service provider, such as PayPal's Xoom, or WorldRemit, or even Western Union. Maybe they are expanding their services for money transferring. So Facebook isn't going to create a new cryptocurrency like ALT-coins. Facebook blockchain technology builds a cryptocurrency to use among their platform.
Google, Microsoft, Amazon, and Facebook Using Blockchain
Google Blockchain Use case
You have heard about top giant companies are planning to use and build blockchain technology differently. Google plans to use and support blockchain technology for their Google cloud base service. The news comes out through Bloomberg, March 22, 2018. They also plan to develop heavily-hyped technology for the blockchain as per the public situation.
Google is using an Ethereum blockchain to develop its service. As per Parity Technologist, Google has a data set for Ethereum BitQuary. They want to provide service in different ways using Ethereum technology.
Microsoft Blockchain Use case
They launch a new tool for blockchain developers. It's also a lunch cloud base development kit for the blockchain. Most of the service and project work for most of the blockchain-based applications. Microsoft is mainly there things focusing on their tool kit service. Microsoft Azure is a verifiable system and helps people exchange value or assert.
UI base blockchain technology
Way to integrated system data
Smart contract and blockchain networks
They have also worked for others like internet device support and mobile device support. Also, they are working on the supply chain ecosystem.
Amazon Blockchain Use case
One of the e-commerce giants is Amazon. Who also start on blockchain technology. For their service user no need for any fees for using the blockchain network. Amazon users can manage many web services. Here you might get all the service ideas and how Amazon using the blockchain platform.
Finally, Facebook blockchain technology is a big step in the crypto market. Cryptocurrency sphere Facebook blockchain technology gives a new level dimension. Like all the top-level company Facebook develops blockchain technology that is blasé for the people.