The ICO rating site is an important place for the crypto investor to get information. So here you can get the top 10 ICO listing websites that are worth investing in the right way. If you are searching for a fair and trusted ICO rating website then you are in the right place. In this article, I have brought the top 10 best ICO listing reviews website after well researching. ICO Listing Websites are really helpful to invest in an ICO project.
Most of the ICO listing company claims they are providing detailed info for the initial coin offering. Only a few of them are trusted and getting reasonable traffic moreover public trusty. As per visitor of term, we are listed here some of the popular ICO sites. Those ICO listing service providers have upcoming ICO, active icons, end ICOs, and airdrop news. So if you have a new project you can submit it to the Free ICO List site.
Briefing best ICO listing websites
1.

ICO Bench
ICO Bench is one of the trusted and popular ICO rating sites that some ICO rating experts support. In the cryptocurrency world analysis and research the ICO project and ratting them as potential or worse.
In many cases, they contact to verify the project and provide their opinion for the ICO. Being close relation with the expert the ratting but constantly keeps monitoring and rating them.
2. 

Coin Schedule
Coinschedule is a popular ICO listing site among initial coin offering investors. Most of the major dates ICOs projects are listed here. If you are a crypto enthusiast then you might bookmark this ICO rating website.
It's to provide a good resource about ICOs for research. ICOs analyzer gets ice project start date and end time, and token details. Token sale starts and ends in real-time show. However, their research and collect information from different sources.
3. ICO Alert
ICO Alert is a wonderful source of different ICOs. It is a great platform for a comprehensive ICO list. This ICOs listing platform shows you the upcoming ICO list, active ICO list, and ending ICO list. For ICO inquiry you can track ICO website choice.
If you are an ICO subscriber you will get the upcoming ICO alert in your email. Submit your ICO if you are launching a new initial coin offering project. Also, you can find some information articles about ICO. About 15 cryptocurrency enthusiasts work on the project.
 4.  ICO Rating is in the top ICO Listing Websites

ICO rating is an independent ICO rating platform that has an expert team. They research and analyze the different ICO matters and provide their rating on the project. This company is trying to assign ratting with transparency for the top ICO searcher.
Almost they focus to standardize scale to choose an initial coin offering project. Get a clear view of the project risk and potentiality. They are listed as most of the initial coin offering projects. ICO Listing Websites verify every single project to save public investment.
5. ICObazaar
This ICO listing site research and analyzes for the ICO investor. Moreover, it will provide independent ICO ratings, reviews, and opinions for the ICO investor. As a trusted top ICO listing site, crypto investors have to access an ICO calendar detail for the private and public initial coin offering sale details.
This ICO listing site provides a progress bar for every project. ICObazar represents every important ICO matter such as website, team, white paper and idea, technology and who behind the project, etc.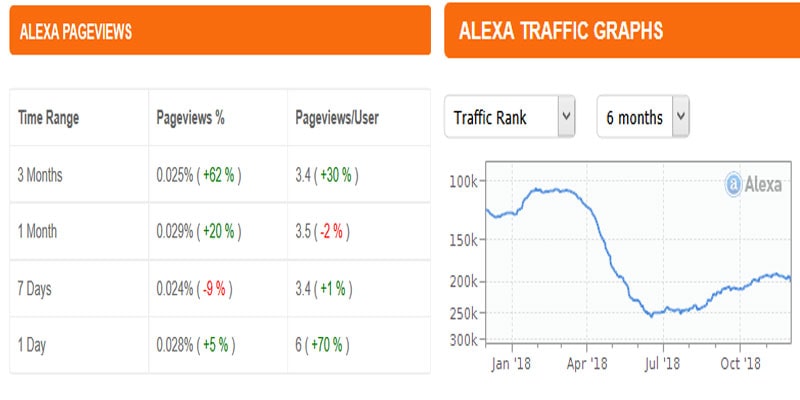 6. ICO Watchlist
ICO listing website icowatchlist is a leading site. They are active to provide updates on all the new upcoming ICO projects. It also assists the ICO investor to increase ICO fund capital. They contribute to research on blockchain and cryptocurrency technology.
There has an ICO education section to enhance ICO knowledge for the visitors. You can find here Live ICO, Upcoming ICO, and Finished ICO. It is monitored by some ICO experts.
7. Coin Launcher
One of the main advantages is the user can monitor any of the selected ICOs. The initial coin offering website domain gets a trusted score from this site. The score is rated by some important parameters. For example, how many backlinks have on the site from a trusted source?
So before publishing your ICO project, you might release some informative article about the ICO. If you invested in your ICO project it is free. You can also 'featured' and boost up your project.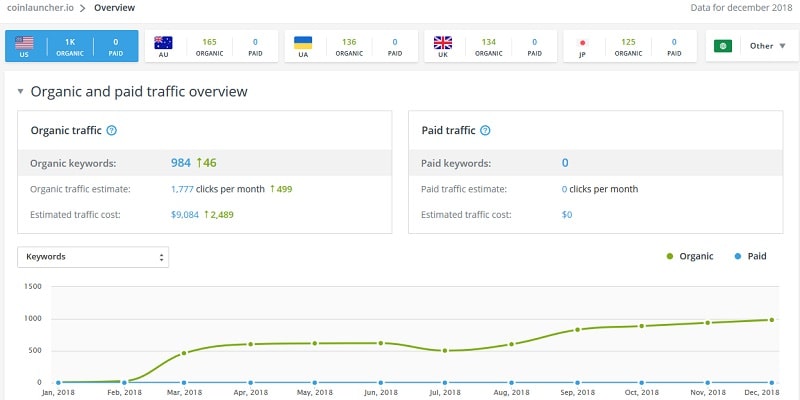 8. ICO Tracker
This site provides ICO suggestions and information about the project. Any ICO investor can get an idea about the project's readability. Moreover, they periodically send upcoming ICO updates who are subscribed to their site. ICO Tracker is also an ICO Listing Websites list.
The rating system for the initial coin offering investor gets an idea to make decisions for the profitable ICO. Generally, ratings come through some criteria such as white paper, road map, team, escrow, and ICO condition. As a result, they can rate logically.
9. ICOchecker
ICO Listing Websites ques ICO Checker also provides a rating on some criteria such as hype rate, risk rate, ROI rate, and Site score. So every rating provides a wide range of combination rating results. Among ICO Listing Websites ICOchecker is the trusted site.
However, their rating system is wonderful for understanding the ICO potentially. So, if you want to be enlisted here then you might get some investors or visitors. So this site can be your bookmark list.
10. ICO Drops In the Top ICO Listing Websites
ICO Drop constantly updates three categories of ICO on their site. The category is upcoming ICO, active ICO, and ending initial coin offering projects. Hopefully, these ICO Listing Websites are very useful who are searching for the right ICO investment. Moreover, on their ICO board, you find an inbox, progress bar, and done option. They have a popular Twitter page with a number of ICO-interested followers.
Finally, most of the ICO Listing Websites make an effort to provide fair and transparent information about the initial coin offering project. Their strong crypto expertise provides a rating to choose the right and profitable investment. So before putting any funds into the crypto space visits those ICO listing sites.
Here are some top-level ICO listing websites that provide comprehensive information about Initial Coin Offerings (ICOs):
CoinMarketCap (coinmarketcap.com): CoinMarketCap is one of the most popular cryptocurrency information platforms. While it primarily focuses on tracking cryptocurrency prices and market capitalizations, it also features an ICO section where you can find detailed information about ongoing and upcoming ICOs. It's one of the top ICO Listing Websites among the others.
TokenMarket (tokenmarket.net): TokenMarket is a renowned platform for ICO research and investment opportunities. It offers a comprehensive list of ICOs, providing information about the projects, token details, team members, and progress updates. TokenMarket also features news and analysis related to the ICO and blockchain industry.
ICO Listing Websites (coingecko.com): While primarily known as a cryptocurrency data platform, CoinGecko also features an ICO section. It provides information on ongoing and upcoming ICOs, including key details, ratings, and community feedback.
CoinCodex (coincodex.com): CoinCodex is a cryptocurrency data platform that also includes an ICO section. It offers a comprehensive list of ICOs, featuring details such as project descriptions, token sale dates, and links to official websites for further research.
CryptoSlate (cryptoslate.com): CryptoSlate features a dedicated ICO section that provides an overview of ongoing and upcoming ICO projects. It includes information about the project's team, concept, token sale details, and additional resources for in-depth research.
ICO Listing Websites (cryptopotato.com): CryptoPotato features a dedicated ICO listing section, offering a curated list of upcoming and ongoing ICO projects. It provides detailed profiles for each project, including essential information about the team, concept, token sale details, and project updates.
Remember to conduct your own due diligence when researching and investing in ICOs. These listing websites can provide a starting point for exploring different projects, but it's important to thoroughly evaluate the potential risks and rewards associated with each ICO before making any investment decisions.