Bitcoin recharge in Bangladesh is pretty much easy. Bitcoin is almost the world's most popular decentralized Cryptocurrency. Day by day Bitcoin increases its usability and uses various fields. In Bangladesh, people can Bitcoin recharge for mobile, gift cards, top-ups, etc. Simply pay with Bitcoin and get the balance on your mobile phone. Moreover, people can purchase gift cards, gift and refill mobile balances, etc. Bitcoin recharge Bangladesh
Bitcoin does not officially allow in Bangladesh but there are many ways people are using it. For instant, a number of freelancers and online experts refill their mobile balance with Bitcoin. Here you can read all about Bitcoin in Bangladesh
So, you are here for searching for who is providing this service? And how to recharge your mobile with Bitcoin (BTC)? Right, so friends, let's see who is providing this support and how to get it. Bitcoin recharges Bangladesh. Those who want to directly get BTC to BDT might convert it through the link.

Bitcoin recharge Bangladesh
Over the internet, you can find many service providers in Bangladesh. Not only the Bangladeshi website but also many international web pages provide the service. who allow Cryptocurrency or Bitcoin as their payment for mobile refills. In this Crypto mobile recharge guide, I have mentioned some reputable service providers' online sites. So that you can instantly recharge your mobile phone with different Cryptocurrencies.
If you need to buy Bitcoin then you can read how to buy Bitcoin in Bangladesh. Also, read this complete article on how to buy Bitcoin from Bangladesh full guide. Bitcoin recharge Bangladesh
1. Bitrefill
Bitrefill is a reputable as well as popular gift card and Mobile recharge service provider. More than 170 countries support refills mobile balance and other gifts and gift cards.
Not only mobile recharge but also e-gift card providers. Approximately 750 gift card is available in this online gift card center. You can use your Bitcoin. Dogecoin, dash, and Litecoin to pay mobile recharge in Bangladesh.
List of the company accept Mobile Cryptocurrency recharge
Most mobile companies SIM can use Bitrefill to recharge Bitcoin and other Cryptocurrencies. You can refill your prepaid phone with Bitcoin. The company listed are Gramophone, Banglalink, Airtel, and Robi Bangladesh.
So you can recharge your prepaid mobile phone SIM instantly, easily, and anonymously at any time.
2. Bitmoby
Easily anonymously from multiple countries customers can refill prepaid top-up. Internationally BitMoby provides service mobile top-up with Bitcoin and other top Cryptocurrency payments. Bitcoin recharge Bangladesh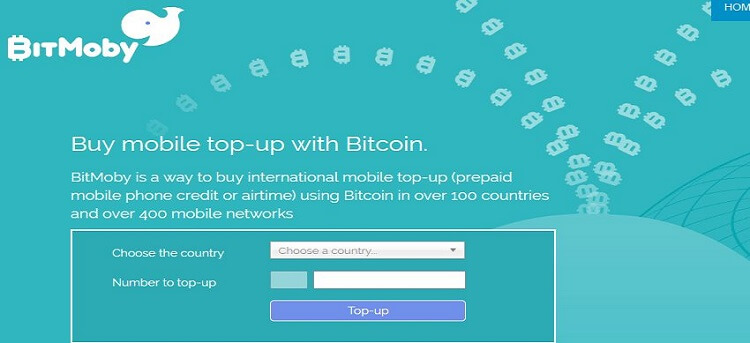 The very simple way users can exchange Bitcoin for mobile balance. You need to send Bitcoin to Bitmoby, and they will send you a mobile top-up as soon as possible.
Though the Cryptocurrency market is so many scammers so before sending BTC to those platforms check multiple times. Because this site is not very old to look so good. Bitcoin recharge Bangladesh
3. Bitkoyn.com
Bitkoyn claim as the first mobile top-up service provider in the world. Since 2014 they have given mobile recharge with Bitcoin and different Cryptocurrencies. Approximately 600 mobile operators and over the 150 countries they service expanded. Bitcoin recharges Bangladesh.
Not only mobile airtime but also TV card recharge, and electric bill recharge their service include. So, Bitkoyn is a reputable and good Crypto top-up online service provider.
Bitcoin, Bitcoin Cash, Ripple, Ethereum, and other top cryptocurrencies. Customers can pay for the refill mobile bill, mobile data bundles, Viber, insurance bills, and other related bills. Bitcoin recharge Bangladesh
5. Piiko
Recharge mobile using Bitcoin Piiko is another popular platform. On this platform, you can recharge easily your mobile balance. But unfortunately, they are shutting down their service and referring to Bitrefill. It was launched in April as the primary product from a Dubai-based Bitcoin startup. Piiko's future plans contain enabling shoppers to deploy Bitcoin because of the mode of fee on a regular basis utility purchases.
Piiko is a prepaid phone top-up service that at present serves shoppers with choosing cellphone plans. In addition, more than 100 international locations worldwide service are available. So, together with markets such as the US, China, Brazil, and India expanded. Bitcoin recharge Bangladesh
6. Alfatop.me For Bitcoin Recharge Bangladesh
Another relevant mobile phone recharge service company in Bangladesh is Alfatop.com. This website gives you instant mobile balance refill through multi Cryptocurrency. For example, Bitcoin, Eos, Ethereum, etc.
At first, simple and easy way you need to choose your mobile phone number. Then select the payment currency Bitcoin then send it. In your mobile balance add the balance as you send the amount.
Bangladesh and other countries are allowed to get mobile recharge on this website. Simply register your account and fund your account with Bitcoin. Other Cryptocurrency then buys a mobile balance. Bitcoin recharge Bangladesh
Mobile Recharge in Bangladesh
Mobile phones have become an essential part of everyday life in Bangladesh, with millions of people relying on them for communication, information, and financial transactions. Traditional mobile recharge methods involve purchasing physical recharge cards or using online payment systems linked to bank accounts. Bitcoin recharge Bangladesh
Bitcoin as a Payment Method for Mobile Recharge
Bitcoin offers an alternative payment method for mobile recharge in Bangladesh. By using Bitcoin, users can conveniently top up their mobile phone credit without the need for physical cards or traditional payment systems. This digital currency provides a seamless and efficient way to recharge mobile accounts. Bitcoin recharge Bangladesh
Benefits of Bitcoin Recharge
Accessibility: Bitcoin allows individuals with or without a bank account to recharge their mobile phones.
Efficiency: Bitcoin transactions are processed quickly, enabling instant mobile recharge.
Lower Fees: Bitcoin transactions often involve lower fees compared to traditional payment methods.
Security: Bitcoin transactions are secured using advanced cryptographic techniques, reducing the risk of fraud.
How to Recharge Mobile Using Bitcoin
Bitcoin recharge Bangladesh, follow these simple steps:
Download a Bitcoin wallet app on your smartphone.
Set up the wallet and securely store your private key.
Purchase Bitcoin from a reputable exchange using local currency or other accepted payment methods.
Transfer the desired amount of Bitcoin to your wallet.
Open the mobile recharge app or website of your service provider.
Select Bitcoin as the payment option and enter your mobile number.
Confirm the transaction and wait for the recharge to be processed.
Popular Bitcoin Recharge Platforms
Several platforms facilitate Bitcoin recharge for mobile phones in Bangladesh. Some of the popular ones include:
Recharge.com
Bitrefill
Coinsbee
Cryptorefills
CoinGate
Security Considerations
When using Bitcoin for mobile recharge, it's important to prioritize security. Follow these guidelines to ensure a secure experience:
Choose a reputable Bitcoin wallet and recharge platform.
Keep your private key secure and avoid sharing it with anyone.
Double-check the recipient's mobile number before confirming the recharge.
Regularly update your wallet and mobile device software to protect against vulnerabilities.
Be cautious of phishing attempts and suspicious links or apps.
Future of Bitcoin Recharge in Bangladesh
As the popularity and acceptance of Bitcoin continue to grow globally, the future of Bitcoin recharge in Bangladesh looks promising. With increasing awareness and improvements in regulatory frameworks, more individuals and businesses are likely to adopt Bitcoin as a payment method for various services, including mobile recharge.
Conclusion About Bitcoin recharge in Bangladesh
It is important to be aware of Crypto screamers. Because many Vogue websites collect money doing scams. Bitcoin recharging in Bangladesh is not complicated. Bitcoin recharge offers a convenient and secure way to top up mobile phones in Bangladesh. By leveraging the power of cryptocurrencies, users can enjoy the benefits of fast, efficient, and cost-effective mobile recharge. As technology evolves and adoption increases, Bitcoin is expected to play a significant role in the future of digital payments in Bangladesh. Bitcoin recharge Bangladesh