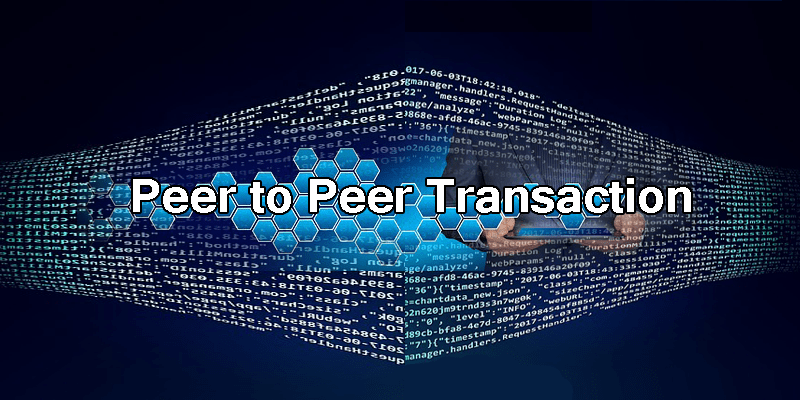 Simply to say every kind of transaction is Peer to Peer transaction. If anyone made transactions by banknote, debit card, credit card, or online payment, every kind of transaction is considered a peer-to-peer transaction.
But, the recent year its definition has been evolved in new ways in the way of exchanges in accordance with the technology. It doesn't depend on the traditional payment method. It is about bringing convenient alternative payment methods.

Peer to Peer Transaction
It could be defined as person-to-person transactions, P2P transactions, or P2P payments. It is a person-to-person intermediary payment process. A person can transfer his/her payments immediately through peer-to-peer transactions using a mobile device or computer with access to the internet.
In this system of payment, every user is linked with their bank account. It could be one-to-one or one to more than one bank accounts.
When the P2P payment application requests for the transaction, the transaction is being recorded in the account balance of the application.
Birth
The well-known company PayPal launched the Peer to peer transaction to assist e-commerce. It also focused to assist individuals to make their electronic transactions. Moreover, in 2002 online retailer eBay accept PayPal for reaching a massive scale.
How peer to peer transaction works?
It is just a simple matter after setting up your account. Generally, it doesn't matter which platform you use, but you must have to sign up to get access. Then, link the account with your bank account, debit card, or credit card.
After signing up to your account you can find your friends with email id, usernames,s or contacts.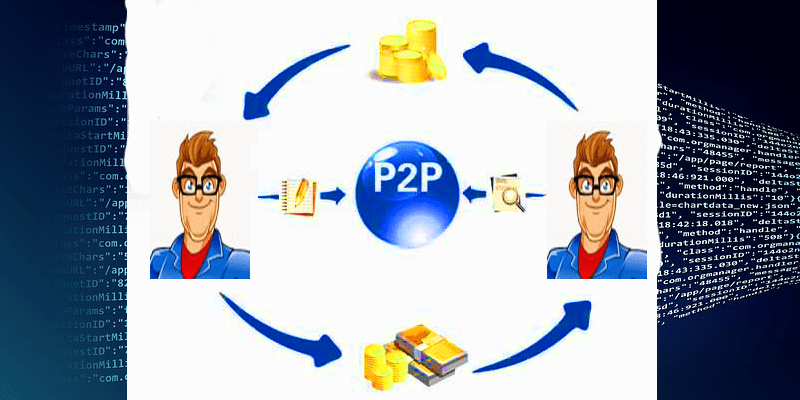 After this process, sending and receiving money is just a click for you. Choose whom you are sending the money to, enter the amount, type the reason of payment in your wish, and finally submit the transaction. That's all to make a transaction in the P2P transaction.
Depending on which service you belong to, the transaction will take time from one second to 3 days.
Many applications are stored in your application until you release those amounts into your bank account.
Benefits of P2P
It is the latest technology of payment to make any kind of transaction within moments and in an easy system. Simply say, it is simple, convenient, easy to use, and compatible with any device.
Besides, as we have mentioned above that, making the transaction is just a click in this system, which creates more flexibility.
It doesn't maintain any middlemen to make the transaction. That means it doesn't charge for any expensive payment, service charges, or others.
One can make transactions also on social media, like- Facebook. Additionally, other traditional financial companies, like- Visa cards and Master Card are also getting involved in this system.
Potential Risks
There are many hackers when using Bitcoin transactions or others. But, the only risk in this system of the transaction is not refundable. As there are no middlemen while transacting, if anyone made a wrong transaction, s/he can not get it back.
Moreover, there are some Peer Peer transaction providers who keep the fraud or low-security risk.
To avoid any kind of fraud transaction we will suggest you make transactions only with the people you know and who are in your contacts.
Is it right for your Business?
Obviously, Countless people throughout the world are using Peer Peer transactions. It helps to make their business transaction faster, easier and friendly. Because it is worth the medium of transaction.
Which one should you use?
Be confirmed and use the right Peer Peer transaction for your business. Make a comment about the P2P transaction service that you prefer to use.