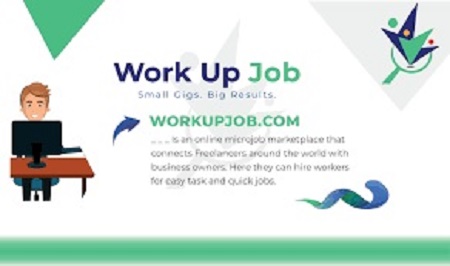 People are very interested in working online in Bangladesh. The number of freelancers is constantly increasing, but the marketplace is not growing in comparison. As a result, the demand for micro-job sites is growing day by day. In the crowd of big freelancing marketplaces or online micro job sites, nobody notices these small sites.
But these are creating opportunities for thousands of dollar's works every day. One such micro job site is Work Up Job. They have services in different countries around the world. Today we will try to give full information about Work Up Job in our article. So let's get started without delay.
What is a Micro Job Site?
Every day we need to take the help of various experts in many small jobs. We cannot do these things ourselves, sometimes due to lack of time and sometimes due to lack of skills. But it is always difficult to find the right partner.
On the other hand, there are some people who are quite skilled in their own sector but cannot find a job to do. Micro job websites play a very important role in bringing these two types of people together.
On these websites, if you want, you can get a job partner, and if you want to do a job, you can get that job and you will get some income in return. Such websites are basically called micro job websites.
These websites are playing a very important role in overcoming the problem of unemployment. At the same time, these websites are helping us to help us in our small tasks very quickly.
Work Up Job Fully Trusted Site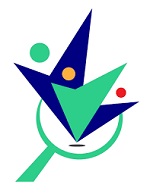 Work Up Job is a micro job website where you will find two types of people. The kind of people who are waiting there to cooperate with you.
There are other types of people who have come there to solve their problems with the help of people. It is the job of the Work Up Job to make a complete deal between these two types of people.
They have been serving people from countries around the world so far and both their buyers and sellers are quite satisfied. So far no serious allegations have been made against them.
Website Link: Work Up Job
How Work Up Job Works?
It will be very easy for you to understand all the issues of this platform if you know how Work Up Job works.
There are two sides to this website, one is for those who work. The other is for those who take service or buyers.
For Freelancers
Those who work will go to this website and open an account. Then he will select the job he likes to do or the job he is an expert at.
Will publish a gig on it. He will then find his skill-based job and send his offer to the buyer to do the job. Then the person who wants to take the service will give him the job if he likes it and the one who has done the work will get the money by completing the work.
For Buyers
On the other hand, the person who wants to take service will go to the website, open an account, and post about his job.
Then Work Up Job will deliver this post to those related experts. Then those experts will make different offers regarding this work.
The buyer will select one of them and do the work with him and when the work is done, he will pay him with the help of Work Up Job. In this way, Work Up Job basically works to create a relationship between the freelancer and the buyer.
Problems of This Platform
Although there are no serious complaints about Work Up Job, there are some small and occasional complaints about them. One of them is closing the freelancer's account.
Sometimes they close the user's account without any serious reason. Another is although they talk about the referral commission, they only send it to the deposit fund.
On the other hand, their payment systems are quite complex and their relationship with local payment gateways in many countries, including Bangladesh, has not yet developed. So if you want, you can think of their alternative website.
Substitute of Work Up Job
There are many competitors of this platform in the market. Such as freelancer.com, fiverr.com, upwork.com, and many more.
However, it would be better to find a substitute of the same level than to consider them as a substitute for Work Up Job.
Because the names of the websites that I told you are already established in their sector and if you go there, you will fall into a big competition.
Online Micro Jobs
Another website like Work of Jobs is Online Micro Jobs. On this website, you will get the same job as Work Up Job and you will be able to earn good money by working in a short time. With that, you can easily transfer the money to your wallet.
This website is new but has already become quite popular. The number of their workers is also high now and new jobs are being posted on the online micro jobs website.
Those of you who want to use your free time to earn some extra money can start working by opening an account in Online Micro Jobs.
Worker complete task with Mobile
In this type of micro job, you do not need a high-priced computer device. You know the mobile price in Bangladesh is under the control of any middle-class family in Bangladesh.
That's why you can buy a smartphone to start earning doing work online micro job.
Conclusion
That was all about this micro job platform and all its features, working style, and also some problems. You may try the later one also to get another best service from them. Thanks for reading from us.